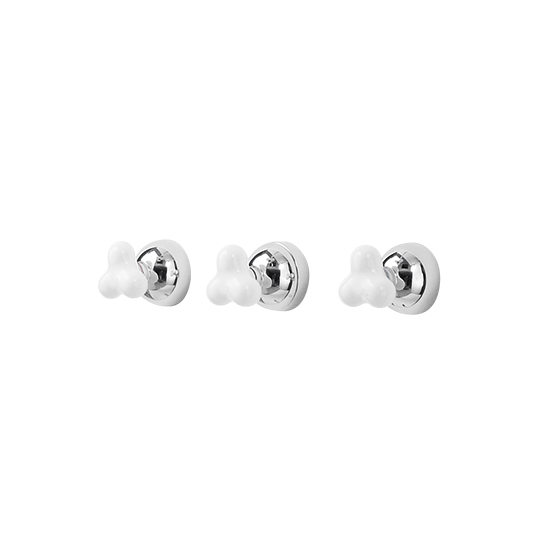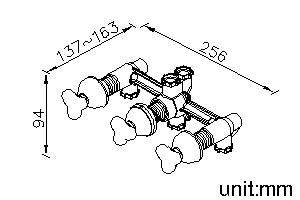 6903-Z1-81CP
Three-Handle Valve (Showerhead/Hand Shower/OFF)
---
Since time immemorial, the ladle is use to clean for Chinese people. This classic design not only reserves and figures of the primary ladle image , when we use this Story Spray, JUSTIME sincerely hopes the design will be popular among everyone- reminding adults of the past about the original charming and also making kids experience the beauty of traditional and modern times.
---
Color: Chrome
Share
---
1.Faucet body material meets JIS 3604 Standard.
2.Handle material meets JIS 3771 Standard.
3.Porcelain handles with high pressure molding against UV and color fading.
4.Ceramic cartridge with brass shell & Japan (MARUWA) ceramic disc.
5.With replaceable check valve ( NEOPERL) both behind hot and cold water 1/2" inlet.
6.
7.
8.The body of valve should be buried in the wall beforehand with 1"(2.5cm) adjusting tolerance in depth.
9.
10.Chrome plated finish has met the ASTM-SC2 standard.

---
Download